Zintek - a Uniquely Different Zinc Roofing Finish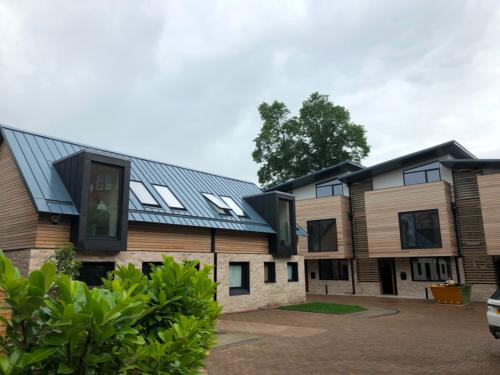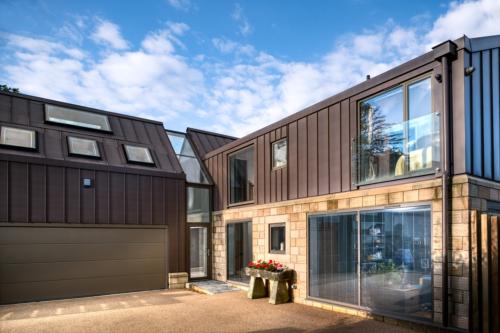 Zintek Zinc
Always attentive to the latest trends, Zintek is proud to present a new proposal in the world of architecture and design: six colours that emphasise the nature of zinc-titanium Zintek whilst maintaining its excellent properties.
Lagoon Green, Mediterranean Blue, Antique Red, Natural Earth Brown, Rock Grey and Graphite Black: colour meets material and becomes an architectural element.
Choosing Zintek means choosing the visible and tangible texture of a material which is alive and long lasting, capable of maintaining its value over the course of its lifetime.
Innovation
Zintek as launched on the market a line of coloured zinc obtained with a pigment colouring process that offers a wide range of possibilities for architectural applications.
Technology
The colours have been developed to highlight the aesthetic quality of Zintek, while maintaining its technical and functional characteristics.
Versatility
Zintek colours are ideal for architecture and interior design, and they give personality and originality to every project, in full harmony with the environment.
Please
contact
us for brochures, samples, swatches and current pricing.
Download
Zintek - The Coloured Ones Brochure
Rock Grey

Antique Red

Mediterranean Blue

Lagoon Green

Earth Brown

Graphite Black